The scarf fur collars are one of my favorite winter accessories, there couldn't be an easier way to add instant chic to any winter outfit, while keeping cosy and warm in a wonderfully luxurious way.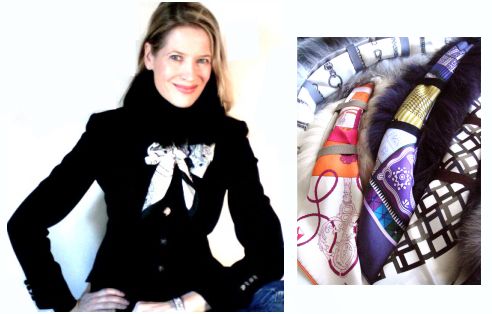 The collars have a sumptuous silk lining, which allows the scarf to slide smoothly through the five
gros
-grain ribbon loops.
Specifications
Origin of fur: Finland, sourced from certified SAGA fur breeders
Fur type: Blue fox
Lining: 100% silk
Made in Paris, France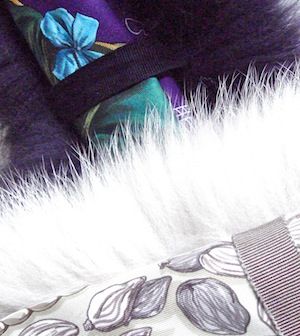 The collars open up fabulous new ways to wear scarves, and can be teamed up with any scarf format from a Twilly to a 90 Carré, but can also be worn with necklaces, bands or ribbons, as their curved shape holds them well in place. The attached fur hooks can be used to wear the collar solo. Please check the links in the right hand column for more info, for how-to's and styling ideas.
Please note that the fur collars used in the 'how-to' section are from the old collection, and are no longer available. The current collection collars work in exactly the same way.